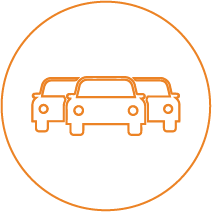 PROTECT YOUR DRIVERS AND YOUR BOTTOM LINE WITH THE TRAVALL® GUARD
Safety is at the forefront of fleet management. Even small items like samples and products in the trunk of an SUV can become dangerous projectiles.
The Travall Guard provides an easy and economical solution to improve safety by providing a layer of protection between the driver and unsecured items in the trunk space.
Travall® Guard Key Features for Fleet
Maintain vehicle's resell value – Travall products require no drilling or vehicle modifications.

Quick to install and remove as needed with easy DIY installation if desired.

Provides a perfect, vehicle-specific fit, with no rattling or shifting.

Available for most SUV and hatchback vehicles.

Defends against the theft of items in the trunk from the main body of the vehicle.

Available as individual drop shipments to drivers across the country, or as a large bulk order to one location.

Travall is the world's leading manufacturer of vehicle-specific barriers and dividers.

Laser-cut, precision-welded steel, finished with our signature nylon powder coating.

Premium OEM quality accessories.
Travall is the world's leading brand for vehicle-specific barriers and trunk dividers. Our full product range also includes rubber trunk liners, floor mats, bumper protectors, and more.
Protect your drivers and your business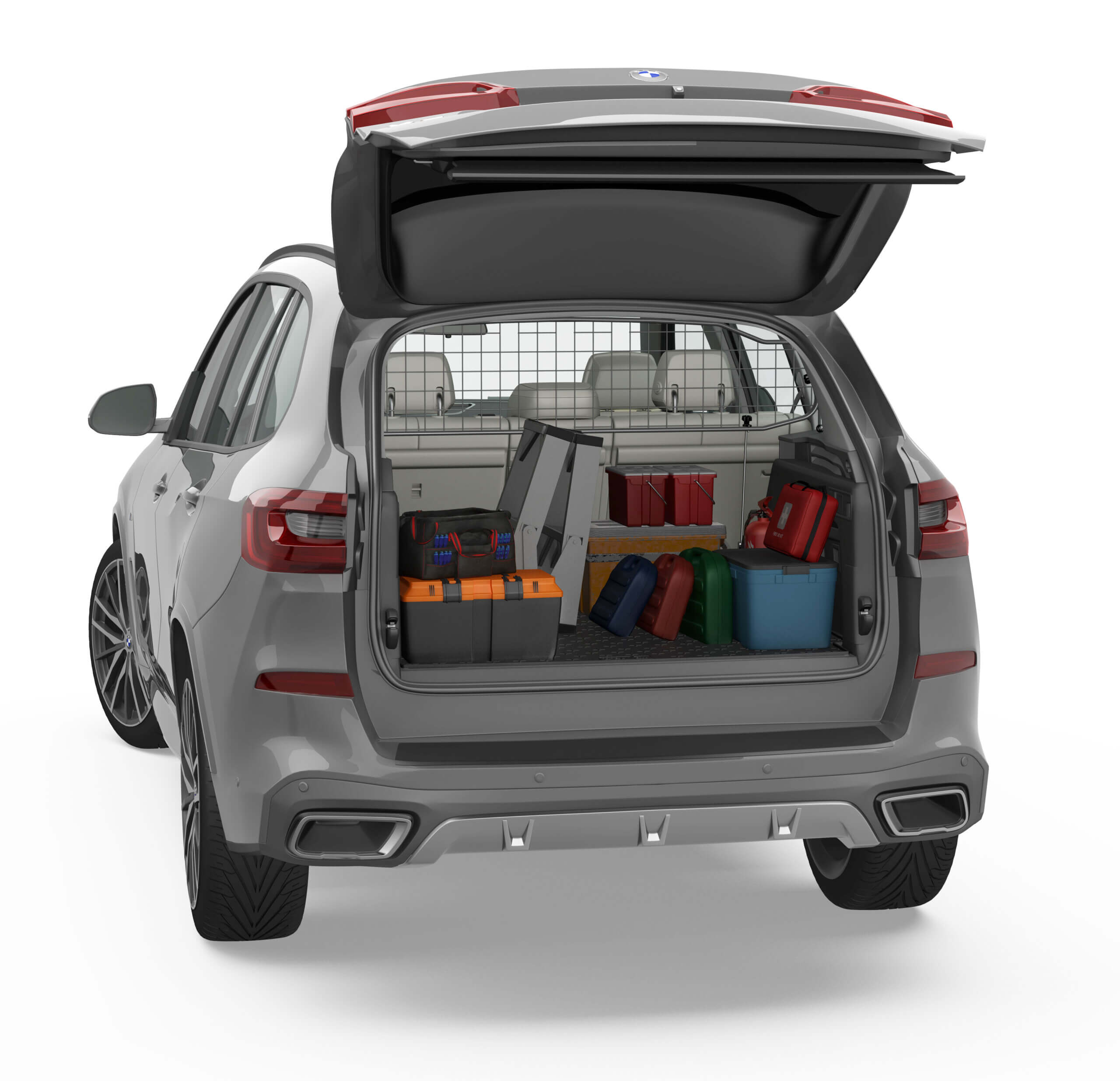 Contain unsecured items in the trunk space with the Travall Guard
The Travall trade program for customers in the US* has been built around you and your business. Our "best-in-class" premium products have been designed to be easy for you to list - and sell - with stock held in Travall's warehouse and drop-shipped directly to your customer's door. And for fleet customers, we make it easy for you to cover your entire fleet, no matter how big or small. We can ship direct to fleet drivers, or in bulk to one location for upfitting.
*Separate programs are available for UK and European B2B customers. Click the links here to visit the Travall B2B websites for your location.