Safety is at the forefront of fleet management and is of upmost importance. The Travall Guard provides an easy solution to improve driver safety by creating a barrier between drivers and items in the trunk space of a vehicle. Travall products are easy to install and don't require any drilling or modifications to the vehicle. Therefore they do not affect resell value or the vehicle's warranty. As well as safeguarding drivers, occupants and items in the trunk space, the Travall Guard is increasingly used by businesses looking to comply with ever increasing legislation, or as additional protection against potential lawsuits resulting from incidents related to luggage or loads colliding with occupants.
The following categories may be of interest too :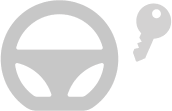 The Travall trade program has been built around you and your business. Our 'best in class' premium products have been designed to be easy for you to list - and sell - with stock held in Travall's US warehouses and drop-shipped directly to your customers door. And for Fleet customers, we make it easy for you to cover your entire fleet, no matter how big or small.