Globally, Travall's parent company ASG has supplied many vehicle manufacturers including Audi, Bentley, Ford, Land Rover and Subaru to name just a few. All Travall products are OEM quality. Our in-house engineering and research team can design products to spec. We have the experience, scale, and quality of products to service the requirements of major manufacturers and importers.
The following categories may be of interest :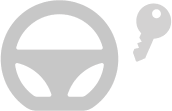 The Travall trade program has been built around you and your business. Our 'best in class' premium products have been designed to be easy for you to list - and sell - with stock held in Travall's US warehouses and drop-shipped directly to your customers door. And for Fleet customers, we make it easy for you to cover your entire fleet, no matter how big or small.